Lecture / Talk
25th anniversary lunch and talk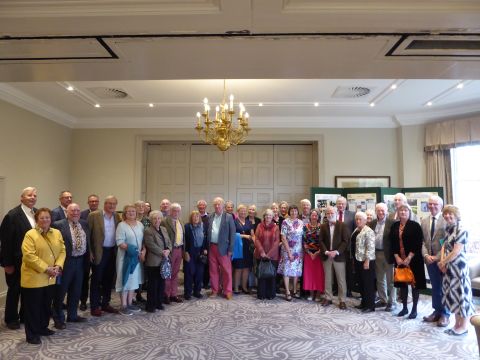 Description
Guests were welcomed by YGT Vice President, Caroline Legard.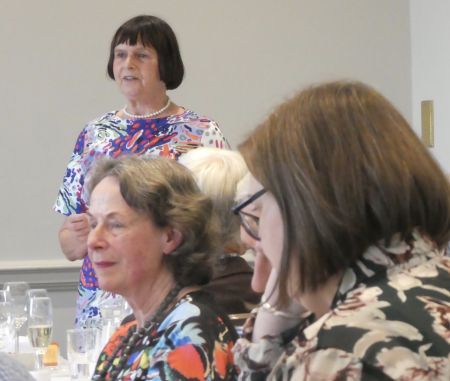 This was 25 years to the day from the inaugural lecture - given by Stephen Anderton, then English Heritage's National Gardens Manager, at Askham Bryan College. We were delighted that Stephen, now gardening correspondent for The Times was able to accept our invitation to return and to provide us with another thought provoking lecture, continuing his theme of managing historic parks and gardens, and the problems needing to be addressed. Following an introduction from Val Hepworth, he commented that whilst there has been progress and increased awareness of historic parks and gardens over the last 25 years there are still a number of challenges ahead and emphasised the importance of organisations, such as Yorkshire Gardens Trust, in continuing current education, campaigning and research activities. Stephen was thanked by YGT Chair, Chris Webb (below).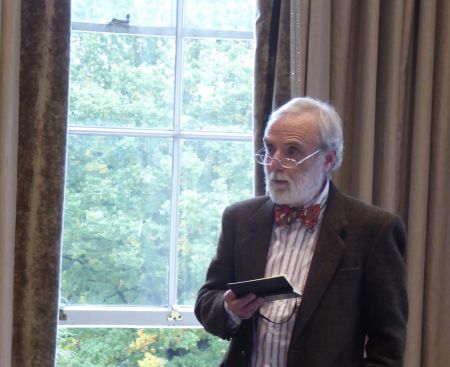 Members, including a significant number of original members, enjoyed sharing memories of past events and visits, prompted by information boards of photos put together by Val Hepworth, and a delicious lunch prepared by the Rudding Park staff. Hotel proprietor and YGT member, Simon Mackaness, who with his wife Judi joined us for the celebration, donated complimentary prosecco to start the lunch proceedings, for which we were very grateful. After lunch Simon led a tour of the hotel's kitchen garden and rooftop spa garden, where we were able to admire the contemporary designs of Matthew Wilson.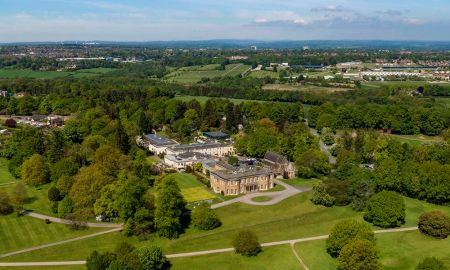 Whilst a social event with longstanding and like minded friends is always a delight, owing to the COVID pandemic and cancellation of March 2020 and March 2021 AGM lunches, this event marked the first such gathering of YGT members since March 2019 and was therefore highly memorable, savoured and enjoyed by all.
Many thanks to Karen Lynch for organising the day.