Day visit
Summer picnic at Littlethorpe Manor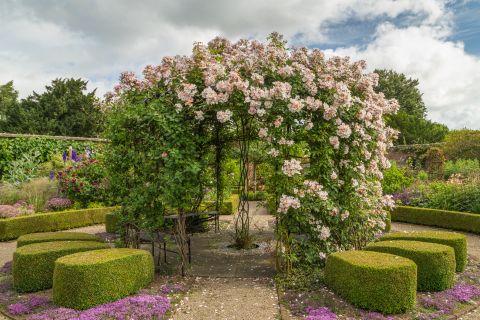 Description
Join Yorkshire Gardens Trust for a guided walk around the garden with Eddie Harland, Head Gardener, followed by the opportunity to enjoy your own picnic, strawberries and cream courtesy of YGT, and further time to enjoy the garden at your own pace
The 11 acre garden features a walled garden with herbaceous planting, roses and gazebo, a sunken garden with ornamental plants and herbs and a brick pergola with wisteria, blue and yellow borders.
The is a formal lawn with fountain pool, hornbeam towers and yew hedging and a box-headed hornbeam drive together with a large pond with a classical pavilion and boardwalk.
A key feature for our visit will be the new contemporary physic garden with rill, raised beds and medicinal plants.
Booking info
Booking details to follow