Friday, 1st July 2016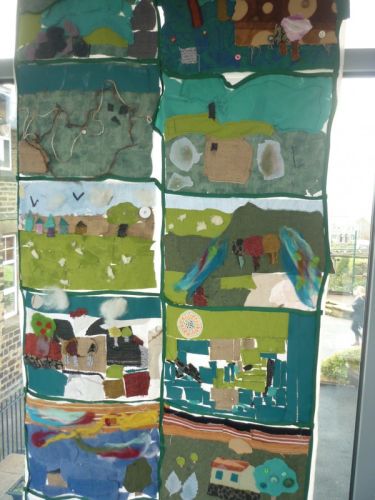 Old Town Primary took up the offer of a YGT workshop at the Mercer Art Gallery, Harrogate over the summer, while the Capability Brown exhibition was on display. They had a wonderful day, learning about the famous landscape designer, making drawings and visiting Valley Gardens in the afternoon.
Back at school, Class 4 produced a beautiful, Capability Brown inspired textile wall-hanging; while Class 3 extended the learning to produce a photo-collage inspired by their own, local, landscape. The children and adult-helpers were also busy in the community plot at the school over the Summer. In the winter the garden was used by the children to make their own beautiful Christmas wreaths.